Market Share Events Cardiff
Our December event!
To end 2023 on a high, we are hosting our last MarketShare event of the year on Tuesday 5th December.
In a slightly different format, our very own Lloyd Morgan will be hosting a Q&A panel alongside 3 other local agencies.  They will be diving into successes and challenges of the year gone by, but also looking at predicting marketing trends for 2024, and opening up questions to the audience on the night.
Sign up for your FREE ticket here.
The usual Pizza and Beer will be available, but we will also be putting on Mince pies and Mulled Wine, a perfect way to start the festive season with some relaxed networking in Cardiff, and hopefully some great takeaway nuggets from the Q&A panel to start planning into your 2024 marketing plans.
How it all started
Back in 2013, our Managing Director Lloyd Morgan was sitting on the local board for the Chartered Institute of Marketing (CIM), a prestigious organisation representing marketers across the UK.  They held fantastic, yet formal events for marketers to learn and develop through CPD.  Yet Lloyd felt they were missing an opportunity to engage a wider audience of marketing professionals through less formal, and more relaxed networking and sharing of experience.  Sadly, the formalities would not allow for this kind of event…
This was the start of what was back then known as Meet:Market, that held informal networking events for marketers in South Wales, through activities such as quizzes, wine tastings and cocktail making masterclasses.
The Meet:Market events went on to become incredibly popular and a staple part of the networking scene in South Wales, evolving into a speaker affair, accompanied by pizza and beers!  Like many things, the pandemic put a stop to this, but this also gave these events an opportunity to have a new lease of life.

Market Share Events
Introducing, "Market Share", the new name for our marketing events, given a new lease of life partnering with Ogi, Yolk Recruitment and Tramshed Tech.  We are thrilled to have these events up and running again, but in a new fancy venue, and stepping up the scale of attendees and quality of our speakers.
Our most recent event we had speakers with experience from WRU (Welsh Rugby Union), NFL (National Football League), Visit Wales, and Microsoft!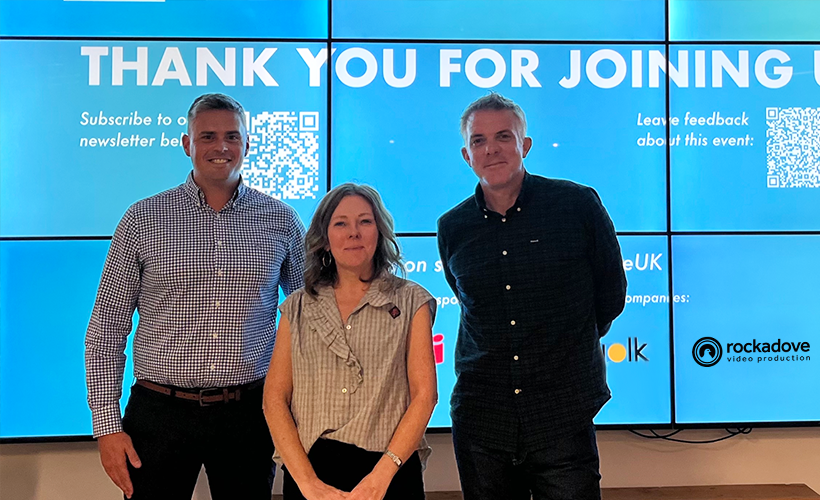 Our aim is to run regular marketing events in Cardiff, bringing in a variety of talented marketers to give insight and knowledge to our audience.  Covering a wide range of relevant topics and adapting the events to the feedback on our attendees.  These events are free to attend alongside a steady flow of free drinks and pizza to top it off.
If you are interested in attending an event, or possibly interested in speaking, please do not hesitate to reach out through our contact form.