Bristol UHB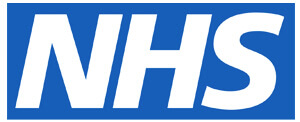 Brief
Produce NHS recruitment videos for Bristol University Health board, updating the style that we have developed for them over the years.  This brief started with Pharmacy before moving on to other departments across the health board.
What we did
We have been producing video content for Bristol UHB and many other NHS health boards for a number of years.  We work closely with our partners at SBW Advertising to deliver all the Bristol UHB video content and this has become a strong working relationship.  In 2019 they were looking to refresh the style of video that we created for them many years before, which lead to these examples you can see.
Producing recruitment videos that will grab the attention of busy professionals and ultimately attract them to relocating their whole lives to a new city needs a lot of time and thought.  Understanding the target audiences mindset and the details of what might attract them to a new job and a new city is an important starting point.  These videos are voiceover lead, with a reasonably fast-paced edit to keep intrigue throughout.
These have been very successful for the health board and will remain effective for many years to come.
More recruitment videos from other departments:
Some other examples of work you might like: