Cerebra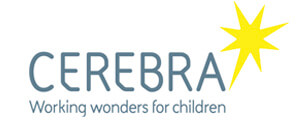 Brief
Cerebra is a charity working primarily in the the research and development behind brain conditions in children.  Their primary focus is the support of families in the UK and the majority of the funding is put into global research for the cause.  As an established charity, but one with a brand that isn't well known or recognisable, they were looking to branch out into a marketing campaign for the first time.
What we did
We were really interested in what the charity were doing and what they were looking to achieve.  In our tenth year of business we launched the Third Sector Prize which was part of us giving back to the third sector by supporting them with a marketing campaign. Cerebra were our chosen charity and in 2020 we initially developed this campaign about becoming a Cerebra superhero.
The focus was tapping into those individuals who would be keen to help fundraise for the charity.  This would consist of those directly effected by knowing someone with a brain condition, or those who enjoy taking part in events such as marathons who might be attracted in supporting the charity in their own endeavours.
Working with a local illustrator we created a series of character designs which we took and animated into short social media videos.
Take a look at the videos here:
Some other examples of work you might like: