GE Aviation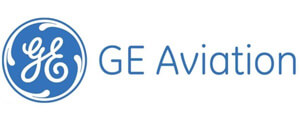 Brief
GE Aviation Wales were looking to produce a film that could be used internally as part of the companies Global 100 Year Anniversary celebrations.  The film was about empowering staff, but also reminding the Global organisation about the achievements here in Wales.  The film was to be screened to staff on the centenary celebrations.
What we did
From initial discussions with the client, we knew they wanted there to be a Welsh feel to the film, but a Global focus. They also wanted staff to be involved and feel part of the film to encourage internal engagement with the companies celebrations.
Our creative team looked at various options before pitching the idea of 100 members of staff reading a script about the 100 years of GE Aviation.  This idea would get lots of staff involved with the filming and it allowed us to deliver the messaging we wanted whilst empowering staff and putting a Welsh stamp on the film.
We wrote the script and embarked on a 3 day shoot, including filming overnight so we could include staff who worked nightshifts.  Filming in a busy 24hr manufacturing facility had it's difficulties, as it was vitally important we didn't effect production schedules and it goes without saying it was very noisy!  We sent a small and agile film crew in, so we could easily manoeuvre and be as least disruptive as possible.
The result
The film received great feedback from staff after the screenings and we also provided the film on DVD for each member of staff as a keep sake.  The film managed to do the rounds across the Global Organisation receiving further praise from the Leadership team in Wales and USA.
The boss was still talking about goosebumps after watching the film!

David Hoare – Communication Leader
The film has since been used when the highest of Senior Management across the Organisation and customers visit the GE site in Wales, which is testament to how proud they are of the film.
Some other examples of work you might like: