HLM Architects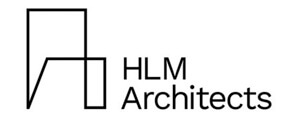 Brief
Produce a case study film that will show the development process undertaken by HLM Architects during the extension build of Techniquest in South Wales.  Their build project was an important one, as it was to secure the future of Techniquest as they were losing their charitable status.
What we did
We looked carefully at the build schedule and identified key moments throughout the year-long project that we felt it was important to capture the builds development.  Working closely with HLM and Techniquest our producers kept in touch with developments, allowing us to be agile with our scheduled filming dates to ensure we kept to budget.
Approaching the filming from a documentary style, we wanted to ensure we were interviewing key people throughout the project to gain different perspectives and reactions to how it was developing.  This really gave us a great insight and perspective that comes through the films narrative.  Although the structure and content was approached with documentary film making in mind we wanted to ensure the production value was still high, therefore spent time staging interviews in great locations, well lit and ensuring the final grade oozed quality, which was a key part of representing HLM in the correct way.
Some other examples of work you might like: