MPCT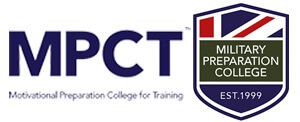 Brief
As part of the colleges recruitment funnel, there was a gap between signing up to join and first day, so a period of time where they potentially lost some learners.  We were tasked with creating a video that could be sent to them during this period that would help engage them and invigorate their enthusiasm for signing up in the first place.
What we did
From some investigation we established that a potential reason for learner drop-out at this point was the anxiety of starting something new.  The unknown of what to expect on the first day and learners within this age demographic would benefit from a basic overview of what to expect and some reassurance that their decision was the right one.
We focused on developing an animated style that would utilise photograph imagery to bring it to life and to make it feel authentic.  We felt it was important to see real people, although filming footage wasn't possible at the time and took away from the playful style we had in mind.
The creative look and feel is almost like a scrap book or noticeboard.  The 3D camera takes the viewer on a journey across notes and photos, that come to life through stop-motion.
Follow up project
The style was well received and off the back of this initial video we produced a secondary project that was more of a tutorial video.  Showing new learners how to go through the process of accessing the Virtual Learning Centre and undertaking virtual learning modules.
Take a look:
Some other examples of work you might like: