Nordbed 3D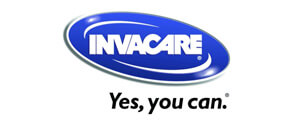 Brief
Create a detailed instructional video to show how to dismantle the Nordbed Medical bed and put it into its transport position.  The video must be crystal clear to the user so they can follow the instructions, however we want the video to look slick and professional.
What we did
We have spent years filming instructional videos, especially for products like this.  Often this will involved bringing the products into a film studio and filming each step in detail.  As the client wanted to ensure the video had a slick and professional finish, we suggested creating it from scratch using a 3D model.  Working from the CAD design, we separated out each and every part, adding in realistic hydraulics and screws and textured the model to match the real thing, before placing it into a 3D environment that we had to light similar to studio shoot.
This 3D model that we had created gave us full control over moving the product in line with its true specifications, but also to film the instructional video in any angle or depth of field we required.  Once the model was created, it was simple for us to provide the same step of instructions in any camera angle for the client.  This also allowed us to be creative with how we showed each step.
Some other examples of work you might like: