Public Health Wales
Brief
Public Health Wales were looking for a video agency who could produce high quality video content, that was appropriate in their response to the covid-19 Global pandemic.  With key people to interview, they were looking to capture their personal reflection of the situation and the response of Public Health Wales.
What we did
To ensure there was consistency across all interviews which were filmed over 2 days, and ensuring we were adhering to strict covid-19 filming guidelines, we sourced a film studio local to the clients head office.  We also hired the studio for the days surrounding the shoot to allow us to setup in advance and maximise the filming days, which were already tight schedules, working with a long list of contributors who had limited availability.
This is a great example of high-quality execution of what might be considered a simple talking head video.  Not only is the quality and consistency of the setup important to the overall look and feel of this project, but we carefully planned a list of questions tailored to the individual contributors and spent time relaxing and preparing them before the shoot, as well as adequate time during filming to capture everything we needed.
Behind the scenes: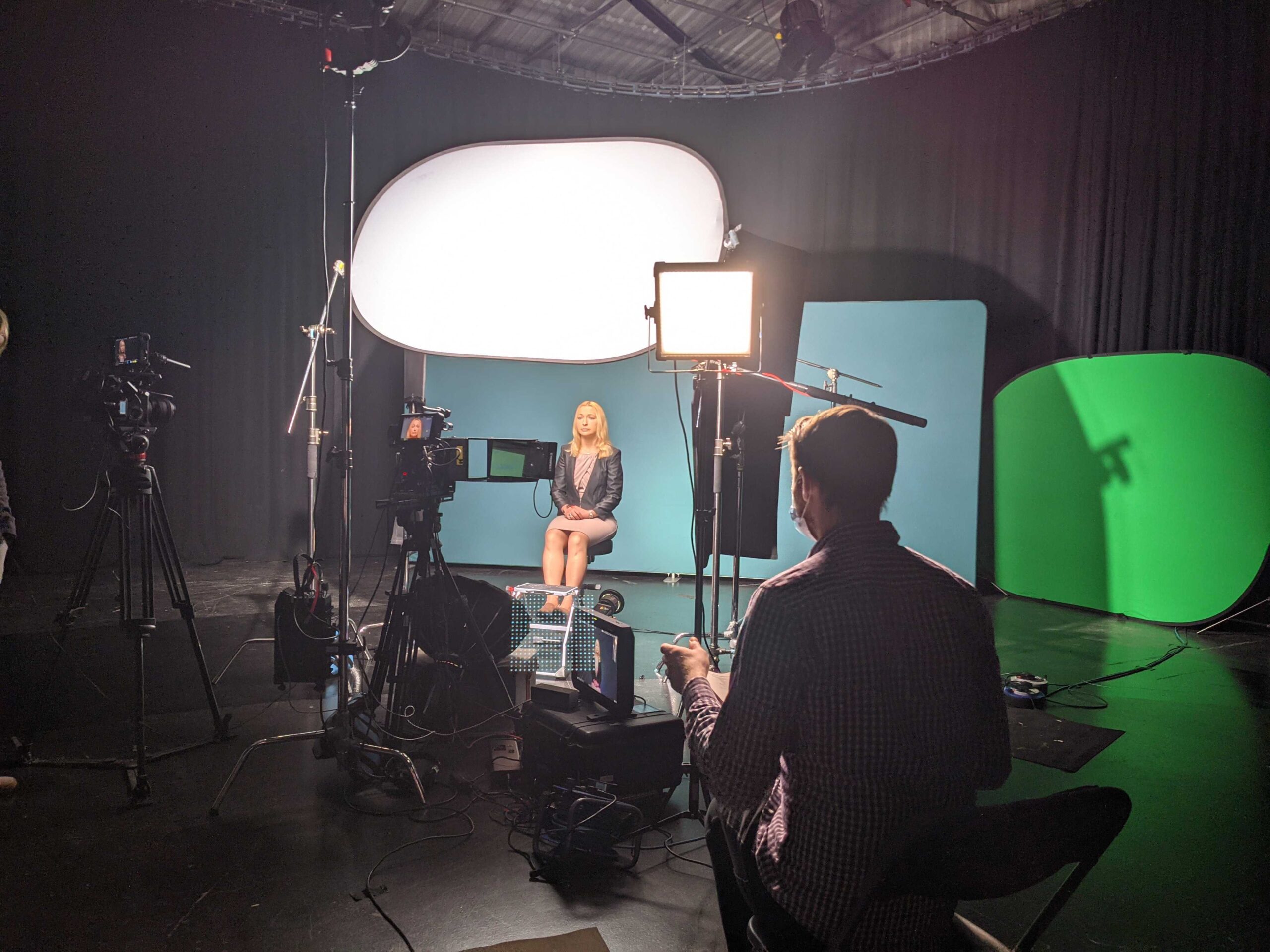 Some other examples of work you might like: