Rutherford Cancer Centre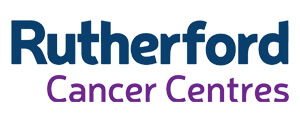 Brief
We were commissioned by Rutherford Cancer Care to tell the emotive stories of some of the cancer patients they have helped in recent years.  These case study videos would be used primarily online, but further would be required to utilise footage on digital advertising boards in key locations across the UK.
What we did
A delicate topic, often in challenging periods of peoples lives. However, our background in emotive storytelling has well positioned us to approach a topic such as cancer with great care and compassion, which allowed us to effectively tell these stories and emerge ourselves in their individual lives for a short period, whilst filming.
The film crew were a joy and pleasure to work with.

Nicola – Case study volunteer
Our thorough pre-production process and taking a non-intrusive approach to filming allowed us to really capture the individual stories in a compassionate way.
This was one of the case studies in a series delivered for the client.
What the client said
The quality of the videos is outstanding and for us they allow our patients to have a voice.
Superb job, as always.
Some other examples of work you might like: