The Royal Mint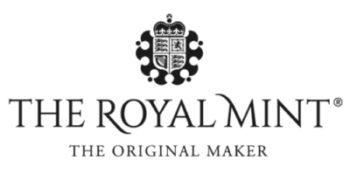 Brief
We were asked to develop a new video style for The Royal Mints Bullion range, that would be immediately identifiable and reflective of the brand and product.  The style would then need to be rolled out across all future bullions coins that were released.
What we did
We have worked with The Royal Mint for many years producing video content to promote their coins in both the commemorative and bullion range.  When approached to redesign their bullion video content we sat down with their internal design team to discuss their thoughts and preferences.  We developed a few initial concepts to try, but we then pushed for a more creative approach that would mean each video was more highly tailored, rather than a fully templated approach going forward.
This style allowed for more visual storytelling which we felt would engage the audience more and give a deeper reason to invest in a particular coin range.  This additional attraction and "buy-in" from the viewer could increase sales alone.
The design style was simplistic and minimal, but this allowed us vast amount of creativity when it came down to the animation elements within.  We kept  a strict structure on all videos, which helped them feel part of the same video series, but the distinctive, yet simplistic design was key to making these videos immediately identifiable.
Here is a selection of videos from the series:
As part of our work with The Royal Mint we also produce coin specification videos for each new coin released in the Bullion range.  These videos follow a similar look and design to the range promotional videos, however they are purely focused on the facts about the coins.
These videos play a key part in the sales funnel of the Bullion range.
View examples of the Specification videos here:
Some other examples of work you might like: