What is science?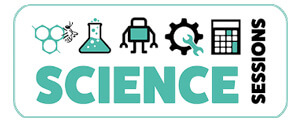 Brief
Working with Cardiff University we helped develop video content that could be used in schools throughout Wales to promote STEM careers to children and get them excited by science.
What we did
Using the analogy of a bee we developed a script that helped explain science in a basic form.  Our Motion Graphics team then designed style frames of how these characters could look and interact, which formed the storyboard for the animation.
Vital to an animation of this kind was the right voiceover artist, so we brought it one of our favourites, Ceri who's background includes voicing some of the characters on Fireman Sam, so ideal for out target audience!
Overall this is a lovely animation that is perfect for the target audience and has been incredibly well received in schools across Wales.
Some other examples of work you might like: