Riley England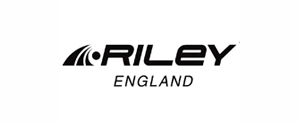 Brief
Riley England a division of BCE (distributors) UK are one of the longest standing snooker table and accessory manufactures in the UK.  They were looking for a production company who could work with them to produce a variety of video and photography content to promote one of their most exquisite snooker tables, working with their ambassador, the world number one, Ronnie O'Sullivan OBE.
What we did
This brief had a lot of challenges, not only from the list of deliverables, but mainly due to the limited amount of time that we had both on location (the iconic Alexandra Palace in London) and even more limited availability of their famous ambassador Ronnie O'Sullivan OBE on the day of shooting.
We carefully condensed and optimised the deliverables into what was sensible and achievable but still meeting the clients requirements.  The film team at Rockadove then carefully planned the content, adjusting the script where appropriate the better fit the film and audience.  Our film team then hired a local snooker venue for a test shoot ahead of the filming day.  This was an essential part of delivering this project, ensuring that we knew exactly what we wanted on the day, so not to waste time making creative decisions in front of client and most importantly their valuable ambassador.  This meant we had a clear list of shots and knew exactly how this would be edited together, which also allowed the client to have full visibility of our vision ahead of the filming day.
For this project we rolled our a high-end sports promotional video, a string of shorter social edits and product specific videos, as well as a suite of professional photography.
Examples of professional photography: