Year of the Rat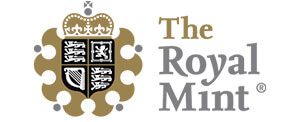 Brief
Working with The Royal Mint for many years, we were asked to come up with a creative treatment to promote a commemorative coin for the Lunar Year of the Rat 2020.  The video was to be primarily used online, but a TVC (Television Commercial) edit was also required for a big push during key months of the year.
What we did
This was a really exciting project for us!  Sitting down with our creative team we thrashed out a variety of interesting ideas and styles to explore, before leaning down an illustrative style more commonly found in ancient Chinese history.  This style of illustration would use ink on rice paper, which is something we wanted to stay true to.  Taking an ancient art-form and turning it into a digital animation had it's own challenges that we enjoyed overcoming. Firstly, we wanted a genuine ink bleed, so filmed bespoke ink-bleeds ourselves in our Cardiff studio, before turning these into digital masks that would then play a key part in adding fluid movement into our animation.  Secondly, we rigged up the illustrations for each of the 12 animals featured in the race.
A script was developed by the client in house, but we pushed to give it a more story-led narrative, to ensure the video was engaging for the online audience.  This made huge difference and put the focus of the animation on the story, rather than the product that we were ultimately trying to sell.
View the TVC edit here:
Some other examples of work you might like: