Cardiff Met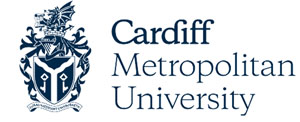 Brief
We were approached by the International Marketing team at Cardiff Metropolitan University, who wanted to create a video to showcase all the great reasons to study at Cardiff Met, but also studying in Cardiff as a city.  This was aimed at an competitive international student market, for whom many might be attracted to the UK for education, but pulling them away from the popular London area can be challenging.
What we did
The marketing team had lots of impressive stats and reasons already prepared, which made the content of the film easier.  We worked with them to order these into an engaging script and structure for the video.
From here, it was deciding on a creative approach to the film, in this case and during a time where filming had its challenges, we opted for an animation.  However we didn't want to miss out on having real faces in the film, so pitched the idea of utilising photographs of real International students at the University, to add personality and make the video feel more relatable.
Utilising photos allowed us to take both a very modern design approach with bright colours and interesting textures, but also using quick snapped photos to give a feel of movement.
Some other examples of work you might like: