Product Launch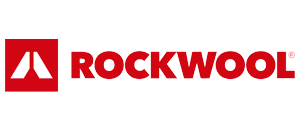 Brief
ROCKWOOL were looking for a video production company who could work with them to deliver a variety of video campaign assets as part of their product launch campaign.
What we did
We worked with the excellent marketing team at ROCKWOOL as their video production partner on the NyRock product launch campaign, which involved a series of films to tease, launch and educate their target market.  They had a comprehensive campaign strategy and we were able to assist them with all things video, including creative, strategy and full production.
This is a campaign we are incredibly proud of, as it utilises our fun-service offering, from creative concepts, strategy video marketing planning and both our film production and animation services.
The video above is a great example of video storytelling, utilising filmed footage and bespoke CGI animation to pull together a complex topic and message.  The video feels on brand and is high production quality, which elevates the consumers perception of the brand and product.
Take a look at the initial teaser:
This teaser film was again creatively developed in-house including concept, script and full production.  The idea was reinforcing the companies strengths to its customer base and further target audience.  We shouldn't just take for granted that our customers know or remember our USP's, so putting them front and centre creatively is a sure way of ensuring that message is captured.